Service FAQs at Pete Moore Mitsubishi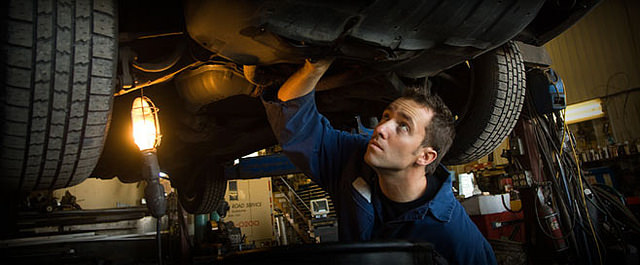 When you purchase a car, it's important to know when to take it in for service and what warning signs you should be concerned about. Here are some answers to frequently asked questions about car service:
1. How often should I take my car to the shop for routine maintenance?

If you buy a car from a dealership, they'll probably give you a list of dates and mileage points for when you should bring your car in, and they may even schedule you for maintenance trips. If not, you can find this information in your car's owner's manual. Every manufacturer has different guidelines.
2. Is it really necessary to get regular maintenance?

Getting your car checked at suggested intervals will keep your car healthy and save you money in the long run. Preventative maintenance is generally less expensive than repairs, and it's safer.
3. I want to change my oil at home. How often should I do it?

The recommendation is about every 3,000 miles, but this also varies based on the manufacturer's recommendations.
4. When should I change my wiper blades?

Wiper blades are an important part of your car since they increase visibility, and they don't have a very long lifespan, so it's good to get a new pair every six months or so. Especially in the winter months or during rainy seasons, when your blades get a lot of use, you'll want to make sure they're new and working properly.
5. Should I have my service done at the dealership?

We recommend getting dealership service because our technicians are trained to handle your vehicle specifically. For example, specialty vehicles like EVs and hybrids aren't familiar to a lot of mechanics, so the dealership is the place to go for expertise.
We hope you find these answers helpful and encourage you to contact us at Pete Moore

Mitsubishi

in

Pensacola

or all of your service related questions. We have

certified technicians

and experts that not only can fix your car, but are willing to help you with any questions you have! Our friendly staff takes pride in being able to help you and make your

service

appointment as stress free as possible!